"Peace on Earth lives only in the hearts of peaceful men, women and children."
—Annie Kirkwood
January 20, 2021 is predicted to be a tense and possibly violent day in the United States. By unifying and and sending peaceful intention energy into the world we can make a difference. Click here to read more about collective energy.
Marion Patterson of Cedar Rapids, Iowa, and a member of the Veriditas Council, has created an online event for the eve of that day. As she says, "The 2.0 comes from the fact that at the last inauguration I collaborated with the Interreligious Council of Linn County and Unity Center to hold a labyrinth event of hopefulness to counter the impending dark that did indeed descend. Friends sang the Peter, Paul, and Mary song "Light One Candle", people made and walked labyrinths.
Considering our GHR theme for 2021 is Grace, our unified intention will be, "We will allow Grace to show us how to move forward."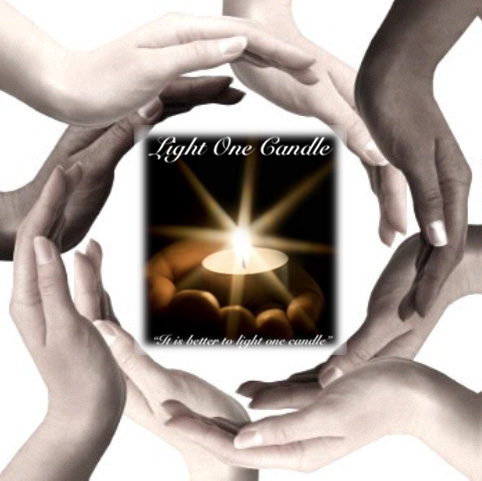 Register for the event:
Contact Ellen Bintz Meuch if you would like to attend Light One Candle 2.0. This event only has space for 100 participants.
Steps to create your own event:
We urge you to create your own circles of three to one hundred and three via phone or zoom. Keep it SIMPLE!
Invite: Send a virtual invitation via email or text to interested parties. (Faith community, Interreligious Councils, personal contacts, other organizations.)
• Click here for a sample invitation.
• Click here for an invitation template to fill in with your specific information.
Materials: In the invitation, send template links of labyrinths people can print. Choose music to play during the finger labyrinth walk portion of the gathering.
• Click here for a link to a page of paper labyrinths.
Event Schedule
• Welcome your participants.
• Offer a meditation, prayer, poem for peace. (click here for ideas)
• Confirm each participant has a finger labyrinth.
• Offer instructions for the finger labyrinth walk- allowing about 12 minutes of silence.
• If on zoom, be sure participants are muted.
• Begin gentle music of your choice.
• After the meditation welcome everyone back and ask if anyone would like to share.
• After sharing, close with a prayer, meditation or poem. Share what you have learned about the power of intention energy.
• Thank everyone for participating and encourage them to hold the intentions and energy you formed.
When: Any time ahead of and the day of the Inauguration: Saturday through the entire week of January 16 through January 23, 2021 and beyond.
Why: We know the power of collective energy on January 6, 2021, we saw negative energy in action. Energy follows intention. May we intentionally send forth our positive energy for blessings and Grace to and on all.
• Click here to read about the power of collective energy and intentions.