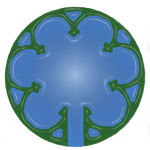 What is the Global Healing Response?
The GHR is a simple plan using the labyrinth and the labyrinth community for unified healing and to promote calm and grief integration in the case of an emergency or disaster.
---
The 2018 GHR Theme is LIGHT! Our third quarter focus is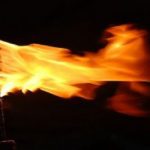 "Shine Your Light for Others."
"The hero is one who kindles a great light in the world, who sets up blazing torches in the dark streets of life for men to see by."  — Felix Adler
______________________________________________________________________
Our community of labyrinth facilitators have offered walks for Hurricane Katrina, the Tsunami, Myanmar Earthquake and floods in China, and Haiti's Earthquake, Japan's Earthquake and Tsunami, Hurricane Sandy and the tragedy in Newtown, CT at Sandy Hook elementary school.
As the years passed, GHR Quarterly has grown as a tool for continual healing intentions. Each year a theme is chosen and each quarter has a focus for the theme. All the materials needed to conduct an intentional labyrinth walk or healing event are provided. Click here for the current materials.
It is our hope that the GHR will continue to be a simple model for healing that will promote peace and provide hope throughout the world. As I always say, never underestimate the power of unified healing energy and the labyrinth.
Peace & Healing,
Ellen Bintz Meuch
Founder, Global Healing Response