The GHR is a simple plan using the labyrinth and the labyrinth community for unified healing and to promote calm and grief integration in the case of an emergency or disaster.
---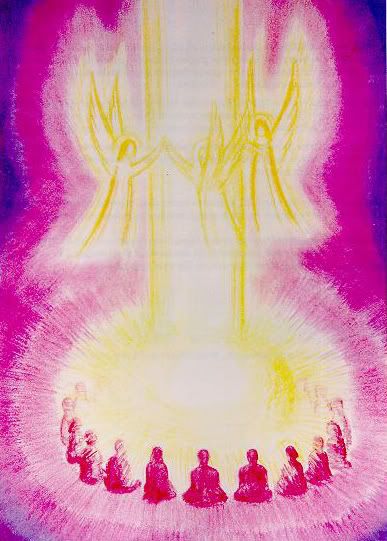 The 2019 GHR Theme is Intention!
Our fourth quarter focus is Amplify!. The theme for GHR 2019 is Intention. The study of the energy of intention is fascinating—the science, the possibilities and how to maximize it for healing. Using this science, I have created a three-step process that dovetails beautifully with the use of the labyrinth to create healing for ourselves, our communities and the world.
"Never underestimate the power of a small group of committed people to change the world. In fact, it is the only thing that ever has." —Margaret Mead
Materials for an intentional labyrinth walk with the fourth quarter theme can be found here.