The GHR is a simple plan using the labyrinth and the labyrinth community for unified healing and to promote calm and grief integration in the case of an emergency or disaster.
---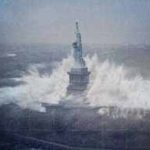 The 2019 GHR Theme is Intention!
Our first quarter focus is Attention.
"I hold my course with focused attention and relentless commitment, as I weather the storms of life." Johnathon Lockwood Huie
Materials for an intentional labyrinth walk with this theme can be found here.