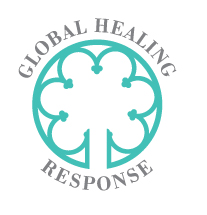 The GHR is a simple plan using the labyrinth and the labyrinth community for unified healing and to promote calm and grief integration in the case of an emergency or disaster.
---
The 2020 GHR Theme is Vision!
What else could it be? We know that to create progress and healing we must have a vision and action. Looking to your heart and walking the labyrinth is a great place to find the answers. For the first quarter we will be concentrating on INSIGHT. As Carl Jung said, "Your vision will become clear only when you can look into your own heart. Who looks outside, dreams; who looks inside, awakes." We are encouraged to ask, "What is my vision? If hindsight is 2020 what do I need to learn from my past? Where are my blindspots and roadblocks?"
Materials for an intentional labyrinth walk with the first quarter theme can be found here.
"Never underestimate the power of a small group of committed people to change the world. In fact, it is the only thing that ever has." —Margaret Mead