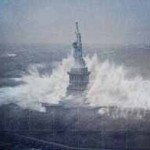 In response to the massive storms and hurricane that hit the East Coast of the United States on October 29, 2012:
We would like to implement the Global Healing Response in reaction to hurricane Sandy that hit the East Coast of the United States last week.
As you might remember from previous Global Healing Responses (Katrina, Myanmar, Haiti, Japan), the GHR is an international effort through which countless labyrinths will be made available worldwide for people to walk, as they pray and discern how they might contribute to the emerging recovery solution for Japan and the Japanese people.
We have chosen Sunday, November 11, 2012 for us to do our walks.  I think many of us might already have been planning walks. But, if that day is not convenient feel free to choose a time that works for you and your community.  Because the pain and struggles and recovery will continue for a while, it might be appropriate to allow more time than just one day for the walks.
Please let me know when you will be having a walk or post your walk on the list serve so that we can either attend, or be with you in spirit and offer our support. You could also post your walk on the Veriditas Facebook page.
I have attached some documents to simplify and unify this process. (These documents are only meant to help you out. Please feel free to change and adapt them to your style as you see fit.)
If anyone has any other tools to use or has ideas for this event PLEASE contact me!!
I urge you to pass this email on to anyone (or group) who might be interested in participating in the Global Healing Response. We learned during our Hurricane Katrina response that those outside the Veriditas labyrinth community—and even beyond the labyrinth community—wanted to participate.  Hopefully, that will be the case this time, too.
If you collect money during your walks please support a relief agency that you trust. I have suggest The Red Cross only because that is the only agency I have heard of as of today. It is possible that your faith community might have a more direct mission.
If you are able to plan a walk PLEASE let me know when and where it will be occurring!  I will help to keep us all current with this information.  Also, if I can help anyone with press information (or any other information) please don't hesitate to contact me.
Remember, never underestimate the power of the labyrinth AND unified healing energy!